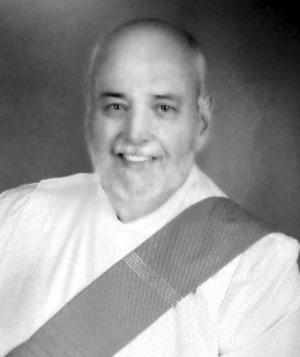 Deacon Johnnie D. Thornton Jr. loving Husband, Father and Grandfather left to be with his Lord and Savior January 4, 2017. The Visitation was Friday. Funeral mass will be January 7, 2017 at St. Cyril and Methodius Catholic Church, Granger, Texas.
Born November 2, 1954. Johnnie served as an Educator in Academics, Athletics and Religion. He was born in Temple, Texas and a graduate of Rosebud Lott High School and Southwest Texas State University. Along with his undergraduate degree, Johnnie had a Master's Degree in Education and Administration, and a Master's Degree in Theology. Johnnie served as a Teacher, Coach, Principal and Superintendent. Johnnie wore many hats and was often referred to as Deacon John, Coach T, and Papo.
Johnnie felt a calling to ministry and was ordained Deacon of the Catholic Church in 2000. Deacon John was a devout Catholic and his blind faith inspired many. He loved to spread the word of God and share in the sacraments. He enjoyed teaching religious education classes and was a moral compass for the community. Throughout his ministry he emphasized the gift of the Divine Mercy Chaplet and the Rosary. In lieu of flowers a donation can be made to the St. Cyril & Methodius Catholic Religion Education fund. P.O. Box 608 Granger, TX 76530.
Coach T had a passion for sports and the importance of competition. He used coaching and teaching to empower individuals and help them believe in themselves. He was so proud of Granger's State Championship team along with his many other teams athletes and students. He shared this passion with his sons and daughters; even having his youngest son Michael follow in his coaching footsteps. He loved the students he served like they were his own children. Every single child he encountered felt unconditional love and support from him.
Johnnie is preceded in death by his mother, Charlotte Thornton, sister-in-law, Donna Thornton and brother-in-law, Louis Valis. In-laws Louis and Martina Pruski.
He is survived by his loving wife of 33 years, Louise Pruski Thornton; daughter, Erica Teegardin and fiancé Bryce; son, Johnnie Douglas Thornton III and wife Deanna; daughter, Kristi Thornton and fiancé Carlos and son, Michael Thornton and wife Tracie; his beloved grandchildren; Rylan, Reagan and Aubrey and step grandson Braden; father, Johnnie D. Thornton, Sr.; brothers, Charles, Jimmy, Jerry and Craig and one sister, Carla Valis; also multiple nieces, nephews, Godchildren, uncles and aunts.